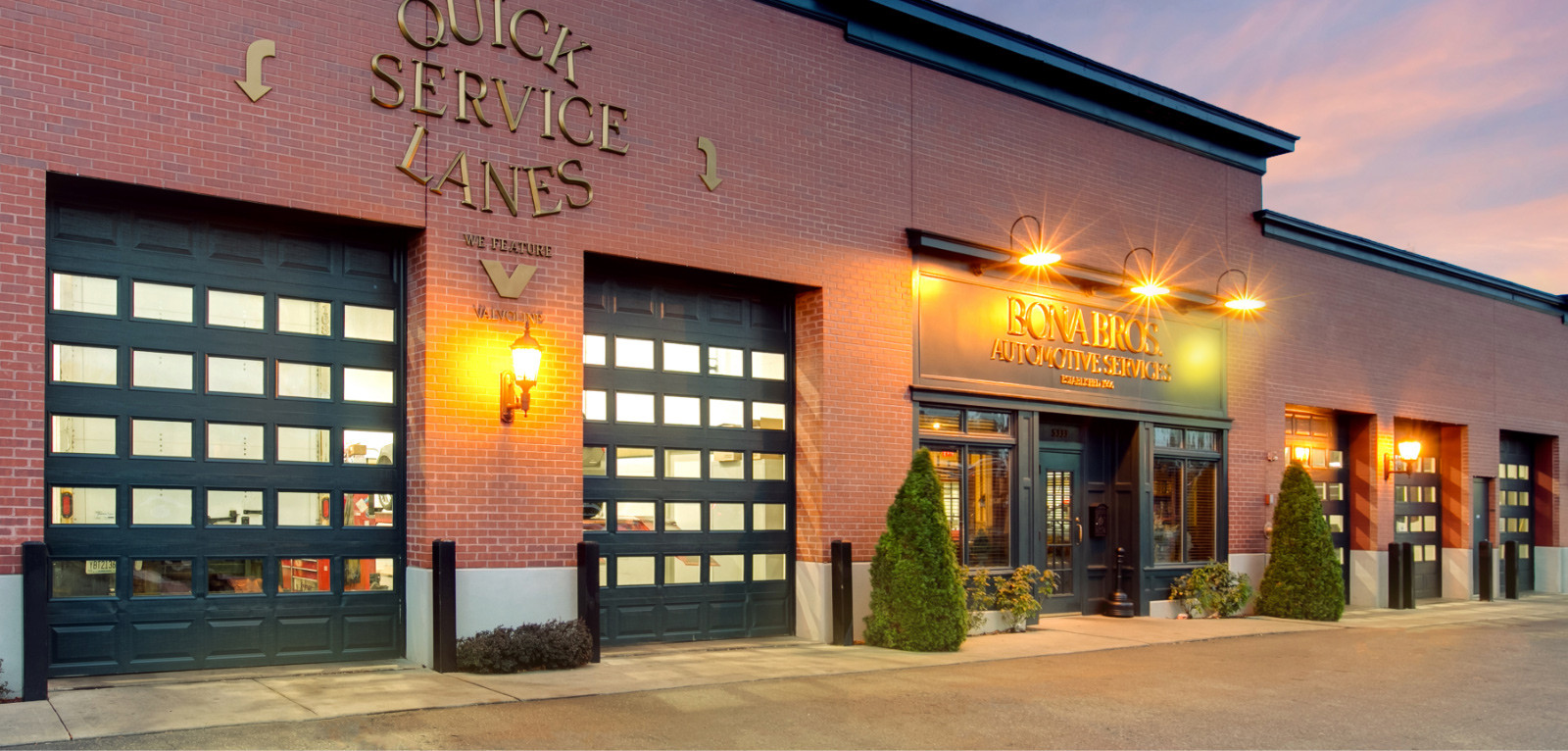 About Bona Bros.

Established in 1956, Bona Bros. Automotive Services is a third-generation family business committed to providing reliable and personal auto, truck and equipment service.
Three Generations of Dedicated Service
"Personal Attention - Commitment to Serve"
That's our motto. And since 1956, we've made it our mission to offer our customers personal, value-driven service they can trust.
What started as a small service station is now a one-stop automotive repair shop serving individuals, companies and fleets of all sizes.
60+ Years of Dedicated Service
ASE-Certified Technicians
Mechanical and Collision Repair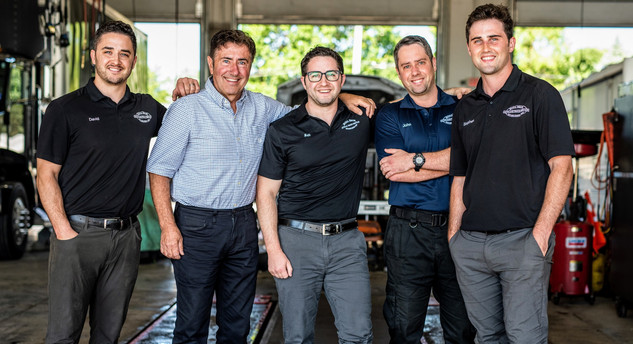 Our History
Since our humble beginnings in 1956, we've always focused on customer relationships first. From servicing the cars our families drive to meeting the needs of large company fleets, our commitment to building relationships, service and value-driven work are the reasons behind our growth.
We Want to Build Relationships
We desire to build meaningful and beneficial relationships with each of our customers. To do so, we do what's necessary to ensure you're satisfied and feel you are taken care of. We listen to your concerns, take them seriously and provide thoughtful advice on what to do next.
At Bona Bros., we take pride in serving you.
Traditional Values
Since 1956, Bona Bros. has delivered expert repair services with an emphasis on politeness, discipline and a willingness to serve. It's a tradition we've kept and freely share with our employees, vendors and customers.
Technology
Our industry changes continuously. To serve our customers best, we take part in continuing education, allowing us to maximize new information and technology.
Personal Service
Bona Bros. believes in building relationships based on trust. We listen to your needs and deliver on our promises, all while getting to know you on a first-name basis.
Value Served
It's our goal to strike a balance between cost and necessary repairs to provide the best value to everyone we serve. Our advice always considers the unique condition of your car and your personal needs.
Meet Our Service Advisors
Bona Bros. wouldn't be able to uphold our values and carry out our mission of high-quality, personal service without our dedicated Service Advisors. Meet the folks who guide you through your repair process below.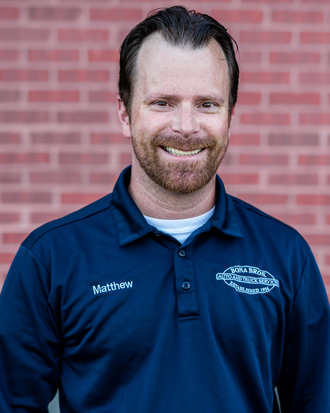 Matthew B.
Matthew was born and raised in Saint Paul, Minnesota and now lives in Blaine with his wife, daughter, and son.
He has been in the industry since high school, when he worked as a tire technician and service writer. In 2005, Matthew walked into our Fridley shop and asked our manager Matt Litynski if we were hiring. He came aboard as our "everything guy" and his responsibilities included towing, mechanical repairs, and service calls during the days and evenings. Today, he is at the front desk as a full time service writer and Manager of our Fridley shop.
He enjoys spending time outdoors landscaping and gardening, as well as movie nights with his family.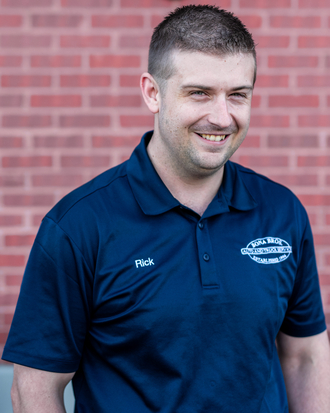 Rick L.
Rick was born and raised in Chisago, Minnesota and now lives in Forest Lake with his wife and daughter.
He learned automotive repair studying at Pine Tech Community College and then gained experience at independent shops. His final years as a practicing technician were at a dealership where he became a fully certified Ford Master Technician. Eventually, his desire for a direct customer service role brought him to Bona Brothers, where where he helps guide customers through their repair process.
Rick's passion is health and nutrition - this has certainly increased his co-workers knowledge of all things fitness and maybe even a bit of envy around his thoughtfully crafted lunches.
Trucks & Utilities
New Brighton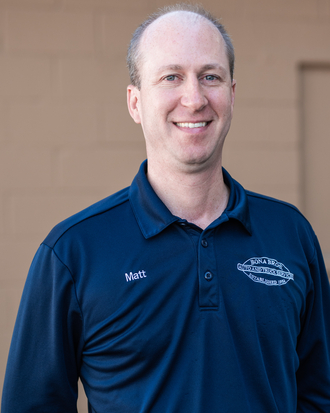 Matt L.
Matt L.
Trucks & Utilities
Matt was born in Golden Valley, Minnesota and continues to reside there with his wife, son, and daughter.
Matt's career started like many as a light duty technician in high school: changing oil, learning to tow cars, and even service writing. Matt went on to graduate with honors from Dunwoody College of Technology and then received an advanced degree in complex electronics and diagnostics at Alexandria Technical College, in which he received the school's Merit Award for outstanding achievement. Fortunately for Bona Brothers, Matt joined us as a service writer in 1999 when we were a two-bay Amoco and has been leading our operations ever since as the General Manager of our three locations.
It was a great honor when he received the highest score in the nation in 2003 on his ASE certification exam, which earned him the ASE Technician of the Year Award. This was truly an exceptional achievement as there are over 400,000 Master Certified Technicians employed throughout the country who specialize in complex computer controls and engine diagnosis and repair.
Matt is very much an outdoorsman where he puts his USCG Captain's license to work as much as possible with his family - the Great Lakes are his personal favorites.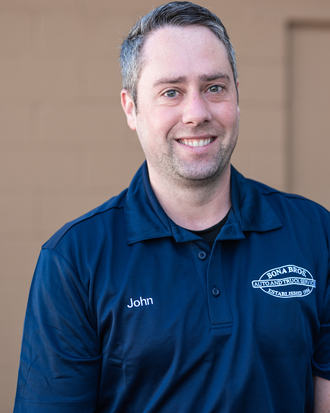 John B.
John B.
Trucks & Utilities
John was born and raised in Columbia Heights, MN and lives in Brooklyn Park with his wife, daughter, and two sons.
Like all of the Bona brothers, John's first days working here technically started when he was a young boy helping to clean the floors at Paul's Pro, our first auto shop. He would lend a hand with construction as we expanded, cashiered and managed our convenience store, and for a time did light mechanical work such as oil changes and cleaning. He went on to graduate from Augsburg College with a Psychology and Communications degree before he returned to Bona Brothers, where he has worked as a service writer since 2008.
In his free time, John enjoys exploring new places with his family and finding a good book to read.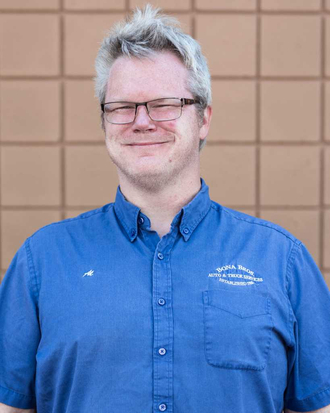 Al J.
Al was born and raised in Hopkins, Minnesota and now resides in Bloomington.
He has a lengthy history in the collision repair industry, and when he finds a home, he likes to stay there. His first and only job for twenty years was at a local collision shop serving as the parts manager, handling the many components that are part of a repair. He was exposed to all aspects of running a body shop and eventually used this knowledge to expand into a role where he directly advised customers and managed repairs. He now serves this role for us at Bona Brothers as he uses his experience to guide our customers the repair process.
If you have spoken to Al, you know he has a voice for radio - what you may not know is that he is working on a feature length novel! He also enjoys camping throughout Minnesota, listening to live music, and playing card and board games.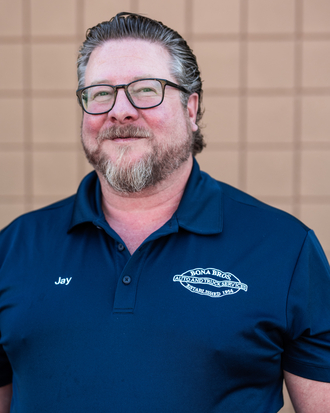 Jay P.
Jay was born in Fargo, North Dakota and now lives in Spring Lake Park, Minnesota.
His history in the industry dates back to 1993 during his days as a technician at a Freightliner dealership in North Dakota. He ended up moving to Minneapolis, Minnesota in 1996 to work at another Freightliner dealership. Eventually, he transitioned into various management positions for body shops that focused on collision repair and refinishing for heavy duty trucks. At Bona Brothers, he manages the repair process from end to end for small and large vehicles as well as the various pieces of equipment that come our way.
Jay likes to travel throughout the United States and thinks the best way to do it is with a motorcycle (for you bike enthusiasts, he owns a Harley Davidson Heritage Softail and a Road Glide).
We're always looking for talented and dedicated service professionals to add to the Bona Bros. team.
For more information about our open positions or what to expect with us, follow the link to learn more.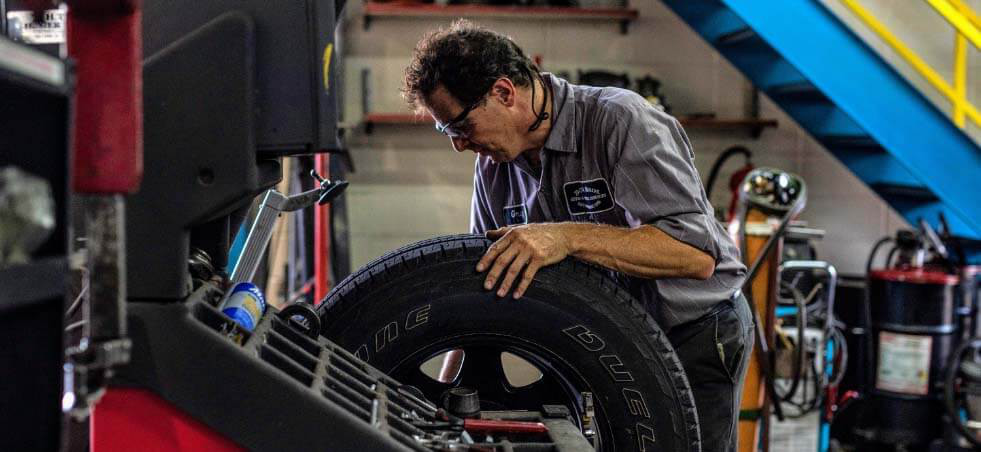 Experience Our Personal Service & Commitment. Call Bona Bros. Today.
Whether you need a car repair or maintenance for your fleet vehicles, we're ready to help.
Contact one of our expert staff members today for a free estimate. Call or Text 763-586-6050 Or Send Us a Message