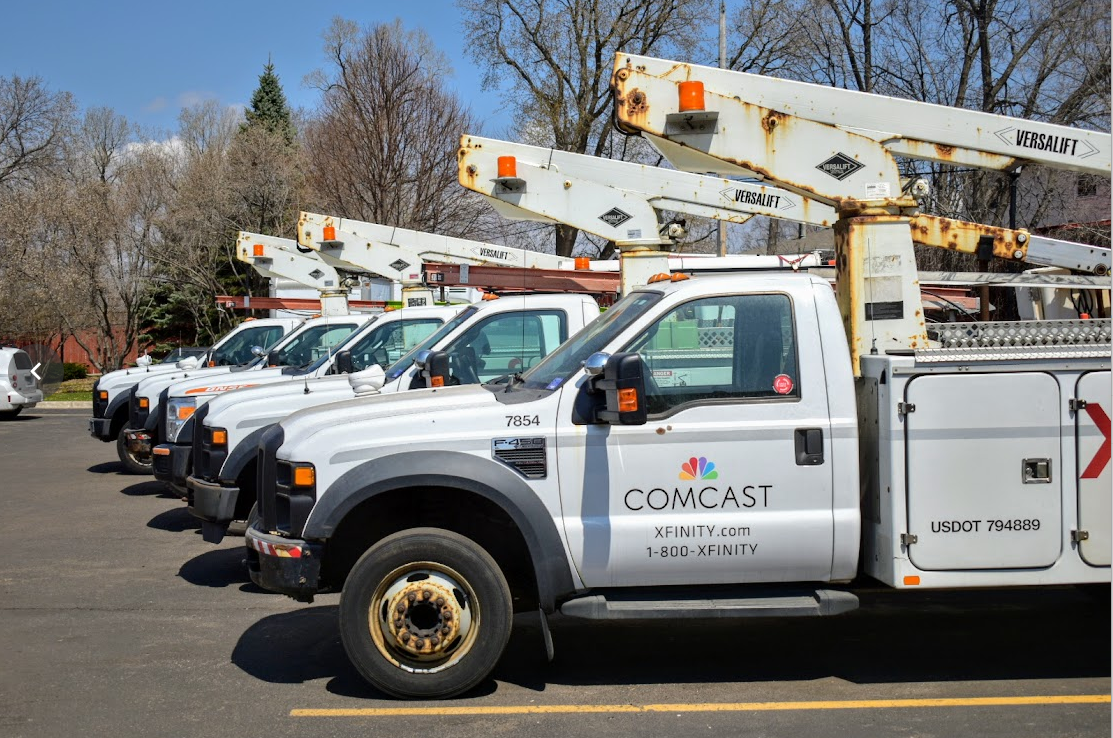 Commercial Fleet Repair for Cars & Trucks

Decreasing downtime and overall cost of ownership are critical for commercial car and truck fleets.  Learn how our expertise in fleet maintenance can help accomplish these goals.
Commercial Fleet Maintenance for Cars & Trucks
Commercial vehicles are in the business of helping their owners operate and grow their businesses.  Critical to this is maximizing the uptime of each vehicle while minimizing the total cost of ownership over the vehicle's lifetime.  Broken down vehicles mean costly idle time and underserved customers.
The role of a fleet manager is a demanding one because in addition to overseeing the actual business operations of a fleet, they need to ensure proper maintenance and repairs for their cars and trucks.  Knowing when a specific vehicle can be taken out of service, how it can be temporarily replaced, and whether to perform a routine repair or defer a maintenance item down the road are one of the many decisions they must make.
Since 1956, Bona Bros. has been providing professional repairs and maintenance for large and small fleets across Minneapolis and Saint Paul, Minnesota.  We view ourselves as business partners with our fleet customers because our goal is to provide a reliable and cost-effective repair in the quickest time possible. 
With over sixty years of experience serving local businesses, we are confident we know what it takes to keep a large fleet of vehicles running safely and efficiently.  Below are our top three reasons why it is important that fleets contract with a professional shop such as Bona Bros. to handle their vehicle fleet maintenance needs.
#1 Keeps Your Drivers Safe
Driver safety is at the top of every fleet manager's list of responsibilities.  Fleet vehicles are driven more often than non-commercial vehicles and often under extreme operating conditions.  Many of them are kept on the road so long that it isn't uncommon to see a vehicle with over 300,000 miles. 
This type of wear and tear underscores the need to stay on top of regular repairs and maintenance to reduce the risk of preventable accidents.  In fact, the leading causes of such accidents include faulty brakes, worn tires and blowouts, and steering or suspension issues. 
A successful fleet program considers this and schedules shop time for vehicles based on set time intervals (e.g. every three months) or operating intervals (e.g. every 6,000 miles).  
#2 Reduces Operational Costs
A successful fleet manager keeps a close eye on what is known as the total cost of ownership, which compares the revenue generated by each vehicle against the costs to own it.
A cliché but accurate quote applies here - An ounce of prevention is worth a pound of cure. 
Vehicles that regularly defer routine maintenance will likely require costly repairs down the road that could have been avoided.  For example, regularly foregoing a fuel filter replacement means sediment and other harmful elements make their way into your engine, which can cause leaks, decrease fuel efficiency, and may even result in needing a new engine.
Our advice is to adhere to factory recommended service intervals.  Doing so will likely decrease the probability of costly repairs and avoid the opportunity cost of having a vehicle sit idle. 
We also recommend creating a vehicle inspection checklist that drivers must fill out prior to every use.  You may be surprised how often you find your tire pressures lower than what they should be, among other things.
#3 Increases Productivity by Managing Downtime
Taking the above point about preventive maintenance a step further, a vehicle that is down for large repairs costs more than the repair itself.  It means that vehicle is unable to perform a delivery or adhere to a customer appointment.  This domino effect leads to loss of business revenue and damage to your reputation.
Keeping your fleet in peak condition avoids operational delays and maximizes your productivity.
---
If you have a fleet of commercial vehicles, the success of your business is very dependent on working with a professional shop with the expertise and facilities to orchestrate complex repairs among many vehicles. 
At Bona Bros, we understand every fleet has it's own unique requirements and we will accommodate to your needs.  With over sixty years of experience, forty-plus bays, and an average of over 1,000 repairs per month, we have the capabilities to keep your vehicles on the road in a safe and cost-effective manner.